Coloured Gems For Jewellery With Personal Touch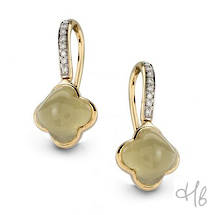 Are you looking for a unique piece of jewellery to enhance a glamourous image of yourself and your outfit? Then I strongly recommend jewellery with coloured gem stones. We all know diamonds are the most popular and luxurious gemstones of all. However coloured gems are the ones that provide a personal touch which makes a difference. Coloured gemstones are beautiful, durable and elegant. They are excellent choice for engagement ring as an alternative for traditional gemstones. They are perfect choice for fashion conscious Kiwi women's additional collection of fashion jewelleries whether it is a bracelet, earring or coloured gemstone ring.
So let's take a look at what sort of coloured gems are available.
Rubies. They are one of the most popular coloured gems. With their vibrant rich red colour, they provide image of passion, energy and love.
Sapphires. Just like rubies, sapphires are another most popular coloured gem. They are beautiful and sophisticated with deep, rich blue colour, some of them have slight touch of greenish in them. You may be surprised but actually rubies and sapphires are originated from the same materials. Just because they are made from different elements each provides different colours, one vibrant red and the other deep ocean blue.
Pink Diamonds. Pink diamonds are gaining increasing popularity in recent years. They are symbol of romance and love and popular among young couples and are especially popular in pink diamond rings. Their colour range from dark peony , fuchsia, cherry blossom and champagne colour.
Green Diamonds. These gemstones with dark emerald colour provide mysterious and soothing touch in your jewellery.
Yellow Diamonds. Yellow diamonds are other coloured gems which are gaining popularity recent years. The colour ranges are from rich canary, grapefruit, orange, honey to amber.
Black Diamonds. If you are looking at really distinctive gemstone with strong personal touch, black diamonds are perfect for you. The colour ranges are from midnight black, ink black to smoky grey.
Each of these exotic coloured gems has unique colour palette and you can enhance each of their charm with various cuts and designs. Choose the design and cut which can express their vibrant colour and make the jewellery item something special for you.
It is amazing that nature has given us those incredible beautiful coloured gems. Colour is generally a quite personal thing and often related to your personality and emotions. So depends on the occasion and where you are in your life and how you are feeling, you can choose different colours. And of course you can coordinate different coloured gemstones with your outfit. That is a large part of fun when you have coloured gemstone jewellery.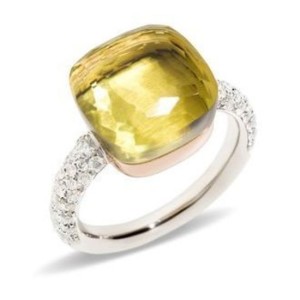 However, for some people and different occasions, diamonds may not be the right stone in which case you may want to look at something like a blue topaz ring. This is a fantastic gem with a rich blue. Check out this ring.
There are quite a few jewellery shops offering coloured gemstone rings and other pieces of jewellery and some of them are specialising coloured gems. When you purchase gem stones it is the best to talk to specialist. You can purchase them on line and it is handy and easy way to buy them if you are looking at some casual fashion jewelleries. However, if it is for something really special, once in your life time occasion such as engagement or wedding and you are spending substantial amount of money, it is better you actually see the stones and jewellery with your own eyes and talk to the professionals before making purchase.
To start with, you can go online and take a look at all different types of coloured gemstones. Make a research about the gem, what colour range it has got, what kind of meaning the particular gem has got, how hard it is, what kind of cut and design are available with the coloured gem and of course the cost. Once you decided which coloured gem stone you would like for your jewellery piece, then try to find the renowned and reputable jewellery shop with reliable jewellery craftsman.
Then get yourself down to the shop and talk to the jeweller in person. In this case you need to find a high quality fine jeweller like Orsini Jewellers. You can list up everything you would like to know, every request and preference of yours including price range and take the list with you when you talk to the jeweller. Tell him your preferred choice of coloured gem and type of design and cut you would like. Also don't forget to tell him for what purpose you would like to wear the jewellery. As a professional, he will be able to provide you with good advice, maybe suggest different gems with similar colour to suit better with your budget. Discuss with him thoroughly about the gems of your choice, colour range, cut, design, whether to combine with other gems, budget and so on until you are fully satisfied.

Purchasing new jewellery is always exciting experience and I can assure you that adding some coloured gemstone rings or other jewellery in your collection will be really gratifying.
http://www.orsini.co.nz                  more details here.